I'm Not Hemingway but…

I would be writing for hours by the time if finish explaining why we appreciate Data-Link.

In the 24 years we've been working with Data-Link, I cannot think of a time that Mike/Adam/Dick/Andy did not pick up the phone and get right down to business without saying the proverbial, "let me call you back as I finish with another client". It's never happened, and I call at least two or three times a month.

Data-Link understands our business and value proposition. Not the other IT companies I have worked with. They never over sell us, yet, they will push the things they feel really fit the context of our business.

Go meet the Data-Link Team. They understand their clients' business fundamentals and inside details better than the employees themselves.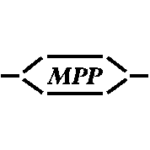 Brandon Kearns
VP
Major-Prime Plastics
Professional, Knowledgeable and Experienced

We began working with Data-Link 14 years ago. The best part has been the excellent working relationship developed between me, and Data-Link's Mike and Adam.

I ask for something to be done and it gets done.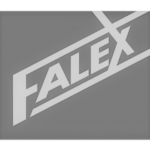 Mike Rapp
Information Technology Director
Falex Corporation
Our best interests are Data-Link's priority

DLA has always accommodated our IT needs timely, with consistent expertise and valuable input.

In the ever-changing world of technology, DLA has stayed up with the times and is very dependable. In our 18 years of working together, especially on some very difficult projects, we have never been disappointed.

Excellent communication, being friendly to work with and quick turn around on projects is what makes DLA stand out from other IT companies.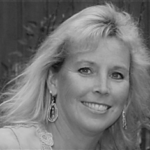 Marie Broberg
Office Manager
Du-Bro Products, Inc.
Getting Support is Easy

We have been 'spoiled' while working with Data-Link over the past 26 years. They have set the bar very high. If something doesn't work, call Mike, and he fixes it! If someone was on the fence about choosing DLA as their IT firm, I'd push them off that fence.
Dawn Keufler
Advanced Micro Lites
Immediate Resolution to Issues

Data-Link provides personal attention and quick response to trouble-shooting problems. This is crucial when running a business.

They stand out from other IT companies because they have knowledge of products we use. I absolutely recommend Data-Link.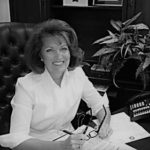 Jean Simons Bradfield
President
J.P. Simons & Co.
Quick Response

Data-Link has the knowledge to get the job done, and they are quick to respond to requests.

The best part about working with them, is they are a one point of contact for the AddonSoftware we use. Other IT firms do not know this software.

Teresa Grace
Office Manager
Custom Packaging Co., Inc.
During my tenure as President and CEO of Schaefer Brush Manufacturing, Inc.  Waukesha, WI… we utilized the services and support of Data Link Associates, Inc. of Batavia, IL for at least 25+ years.

We initially purchased manufacturing software from another supplier.  The company that we purchased it from proved to be inadequate and not knowledgeable of the same.  After numerous calls to the software developer looking for help, Data Link was referred to us.  Not only did they help us immediately to set up our software, but they provided much necessary training to operate the same.   They took the time to learn about us and our business; they also recommended and provided required hardware to make sure the software would operate properly.  Data Link was truly our "knight in shining armor".  That support and relationship continued to blossom for the ensuing years.

The biggest benefit working with Data Link is their prompt, knowledgeable and professional support staff.   They continued to educate us on updates, guiding us thru the ever changing world of software/hardware applications and protecting our systems from unwanted intruders.  When we requested custom software applications, they worked closely with our department(s) to assure we received exactly what we were looking for and that it would work appropriately with other files involved.  Did I mention, they were always a pleasure to work with?

While other firms promote their personal and professional service, we found Data Link Associates truly is above and beyond the rest.  If you are looking for a competitively priced, professional and knowledgeable software/hardware support firm, look no more.  I would highly recommend Data Link Associates.

Sincerely,
Sheri Reichart
Retired Past President/CEO
Schaefer Brush Mfg. Co., Inc.
There in my Time of Need

Nick was a great help. Kind, knowledgeable and quick to figure out a problem.  We will most certainly give you a call when we need IT help again.
Sam B.
General Manager
Clean Pest Solutions